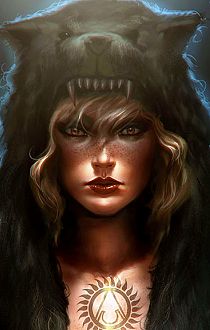 Heroes of the realm...
Edit
"...COME FORTH BRAVE YOUNGLING, HEED THE CALL TO YOUR IMPERATOR, YOUR KIN, YOUR BIRTHRIGHT... THEY SHALL DIE BY OUR SWORDS, THEY ARE ABOMINATIONS OF CREATION, FILTH, MOST VILE... SAROHEIM SHALL PROTECT YOU... THEY CAN CRUSH OUR BONES, OUR INNARDS, OUR LIFE,THEY CAN DISMEMBER, MAIM, EVISCERATE AND TORTURE US, THEY CAN QUITE LITERALLY SMASH US LIKE SO MANY TINY INSECTS... OUR ORGANS, LIFE FLUIDS AND VISCERA NOTHING MORE THAN AN ANNOYANCE STUCK TO THEIR LEATHERS ... B?UT WE HAVE SOMETHING THEY CANT CRUSH... OUR VERY SOULS....AND MY SOUL IS A FIGHTING SPIRIT THAT WILL SWING IT'S BLADE TIL THE LAST MAN!!!!!" - Mya Wynterfeather, A Skyrpathian General just before she and her entire army were torn to shreds by a Frost Giant Army.
Player Characters in Dragonsfall are taking on the roll of SUPERHEROES in a world where they dont exist. This is a world of consolidated evils with very little noise from the coalition of the good. The dragonsfall system embraces that and takes on a very pulpy cinematic edge giving the characters an extreme edge on their fellow commoner even at 1st level.
UNFINISHED-----